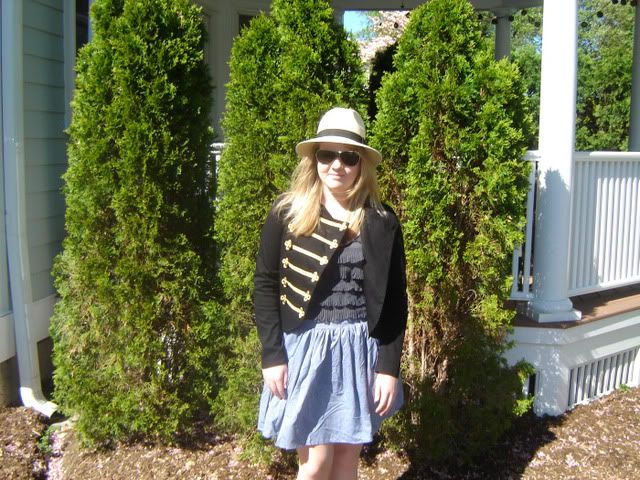 I have a penchant for wearing jackets that resemble band leaders/captains/Libertines.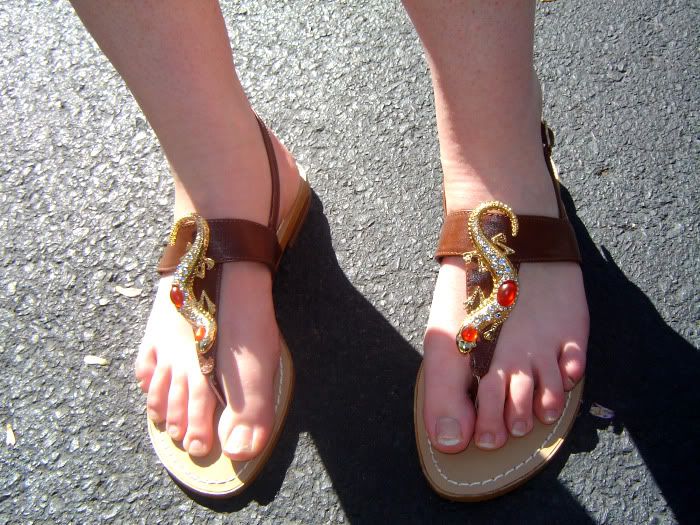 THESE LIZARD SHOES ARE SO COOL. I got them at
Target
(while visiting to see the Zac Posen collection) and they were just about the coolest things in the whole store. Oh em gee and by looking at this photo, I need a pedicure....
Wearing: Jacket, H&M. Top, Ella Moss. Skirt, American Apparel.
Dev
.
Oh, and is anyone else super excited for the Topshop make-up collection?!