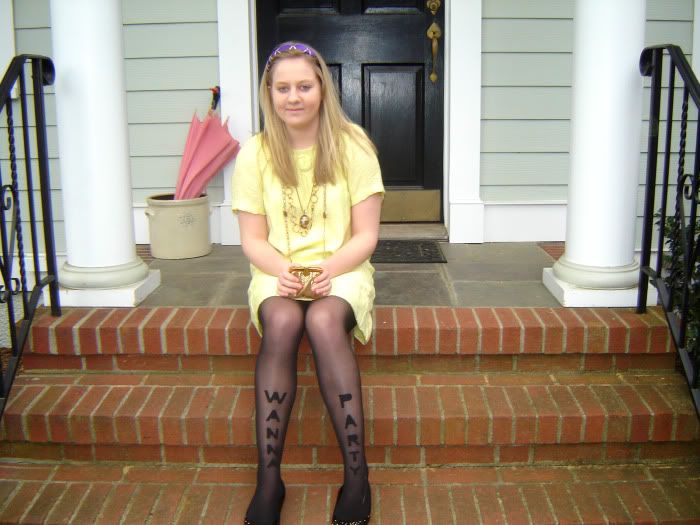 I had quite the enjoyable weekend! Filled with Doctor Who (WHO ELSE MISSES DTENNZ?) and Starbucks visits of course. I'm counting down the days until school finishes for summer holiday, so I can finally sleep for more than six hours. *sleep deprivation is not cool* For part two of my House of Holland tights extravaganza (or, as my mom would say, part two of my hoar tights extravaganza), I decided to pull out my favourite pair. In typical Devon fashion I paired it with a Kate Middleton worthy tea dress and majestic headband. It evened it out somewhat, eh? The headband is one of the best in my limited collection, because my grandmother gave it to me and I later found it was Alexander McQueen. THANKS GRANDMA!
Wearing: BCBGMAXAZRIA "Tinkerbell" tea dress, thrifted Balmain shoes, 1940's gold sequin money purse and necklaces.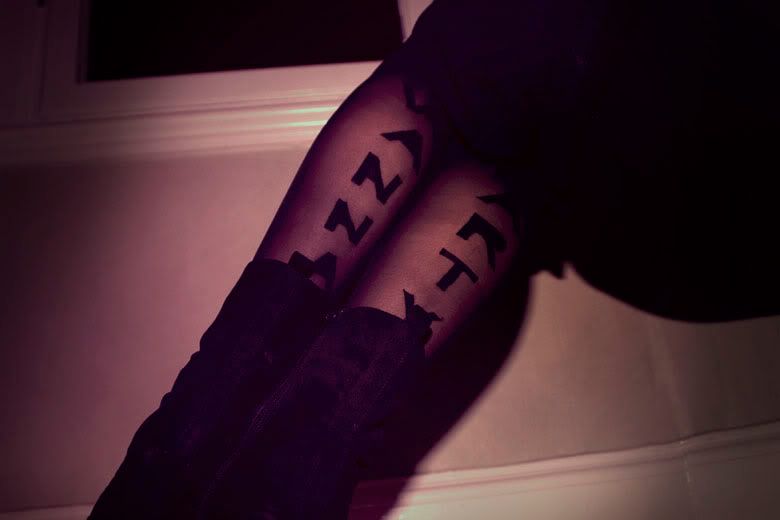 Another shot of the tights with a different outfit. I got a lot of emails asking where they could be located on the internet, so try
here
on the Asos website. They usually have one or more styles in stock.
Dev.