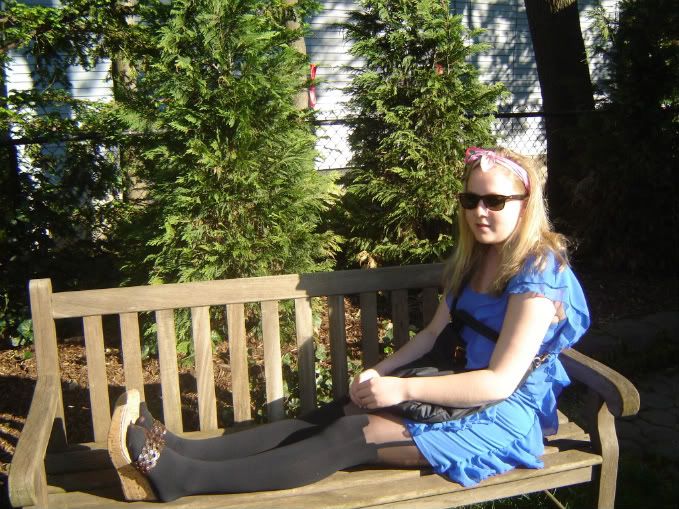 Mr. Weather seems to finally be acquiescing to give some warmness this week, so I found myself taking some old NYLONS outside for a read this afternoon before my trip to Starbucks for a cold passion tea. I can't honestly believe it's May! To think that in about six weeks my courses will done never seizes to put a big smile on my face.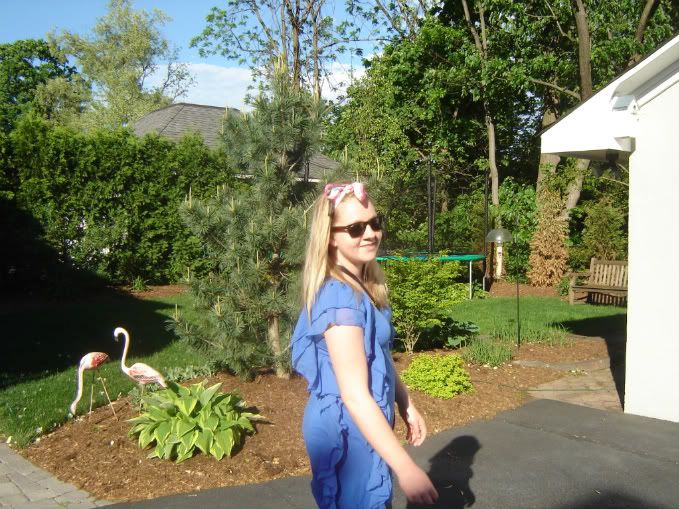 I picked up this stunning silk dress (meh... for some perhaps a shirt) at H&M last week...it's part of the new "Garden" collection. I really like it because of the incredible amounts of tulle it has. And I love mah tulle. Of course, the House of Holland suspender tights decided to come out to play, as well as my Ray Bans, vintage sandals, and an old Coach head wrap. And then I realized if I wanted passion tea, I needed a bag, so an MJ nylon favorite came with me.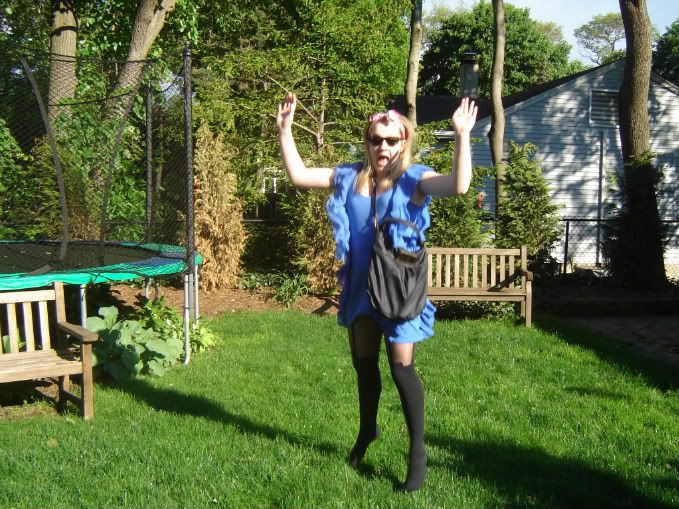 WAVE YOUR HANDS IN THE AIR LIKE YOU JUST DON'T CARE!! My attempt of an action shot gone awry. Oh well. I shall work on that.
Dev.