Sequin top:
Purchased at Another Man's Treasure, Jersey City.
Silk top:
Taken from my mom's closet, unknown.
Skirt:
American Apparel.
I was cleaning out my computer today after my semester exams and stumbled upon these old blog photos (among MANY others). Who doesn't love reminiscing about the past? These were some that caught my eye. Even though my camera is working at 1% life right now (it's seven years old!), I'm hoping to get a new camera really soon. That, or I'll "borrow" my dad's camera for awhile.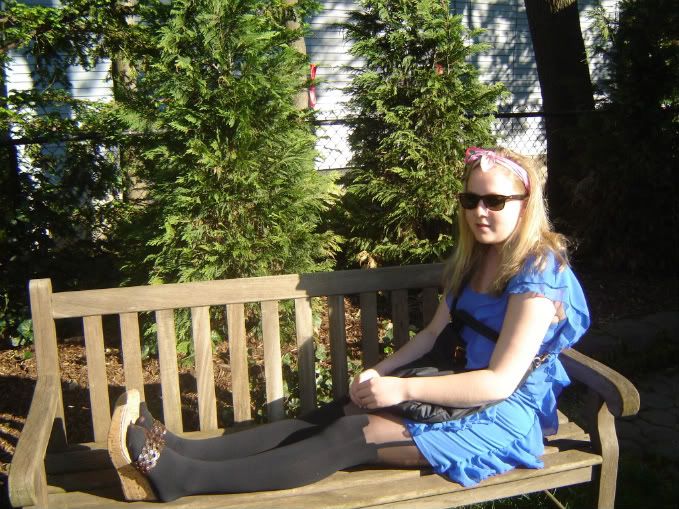 Silk dress: H&M. Tights: House of Holland. Bag: Marc by Marc Jacobs. Sandals and headscarf: vintage. Sunglasses: Ray Ban.
This is personally one of my favorite outfits. It's just so fun! It was also the perfect outfit to do robot dance moves while listening to Good Shoes/Futureheads/Franz Ferdinand/otherindiebands. The dress is very versatile - it can easily be pulled off as either a mini dress or tucked in for a flowy shirt.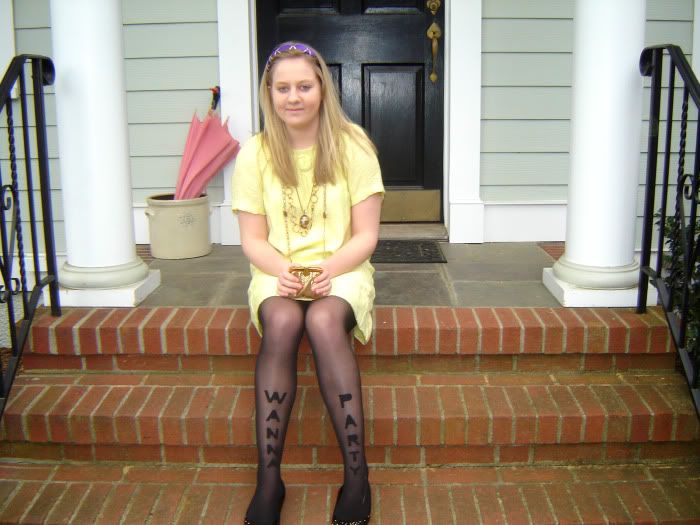 Tea dress: BCBGMAXAZRIA. Necklaces and headband: All from my grandmother. Tights: House of Holland.
ANOTHER REASON TO PRAISE THE SKY SPIRITS - HENRY HOLLAND (side note: DAMN. My hair was really really really really long). I can honestly say these are the best pair of tights I own. Because, honestly, who doesn't 'wanna party' (and by party I mean inviting friends over to watch Doctor Who and eat cheese...I'm clearly cool). Anyway, I think I'll do some more computer cleaning in the future - who knows what else I'll find!

PS - I'm officially halfway through senior year! I'm going to watch the complete series of Fawlty Towers tonight to celebrate.